THE VINS & PASSIONS HOUSE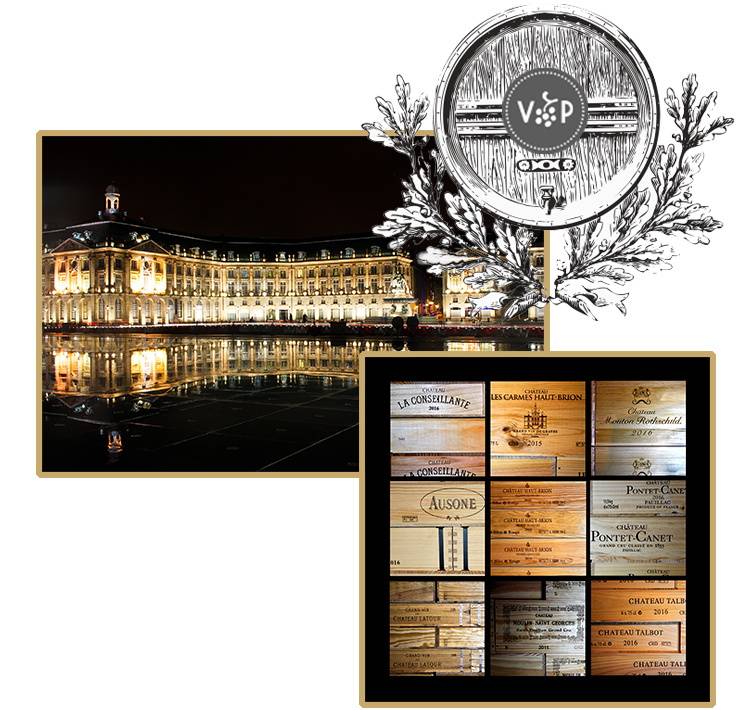 In the Bordeaux marketplace
A VALUED PARTNER
Thanks to an offer which includes all the Bordeaux Grand Crus, our company was able to develop trusting business relationships on the main international marketplaces.
Our team of 14 collaborators, of which 8 travel across all continents, is dedicated to the satisfaction of our customer needs, in more than 40 countries.
DÉCOUVRIR NOS PARTENAIRES
Optimised logistics
OUR EXPECTATIONS ARE AS GREAT AS OUR GRANDS CRUS
We are aware of the needs of our customers, and constantly strive to maintain the quality of our wines, with the firm belief that wine logistics and storage are key elements.
Long-term relationships with brokers and estates enable us to remain regularly and reliably supplied with wines of impeccable quality.
Our wines are stored in a temperature and humidity controlled warehouse in order to optimise storage conditions.
Our storage management process enables us to reach the greatest standards of reception, treatment and provision of wines.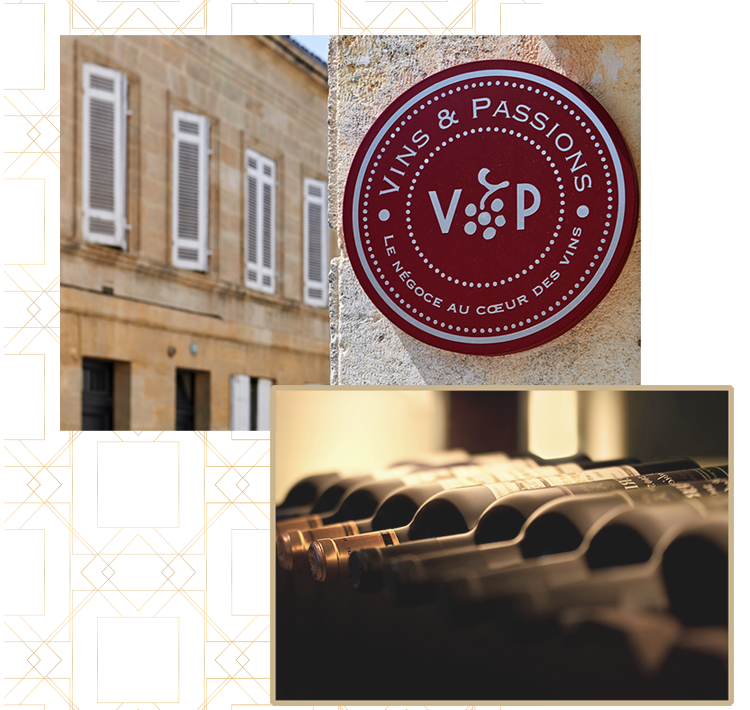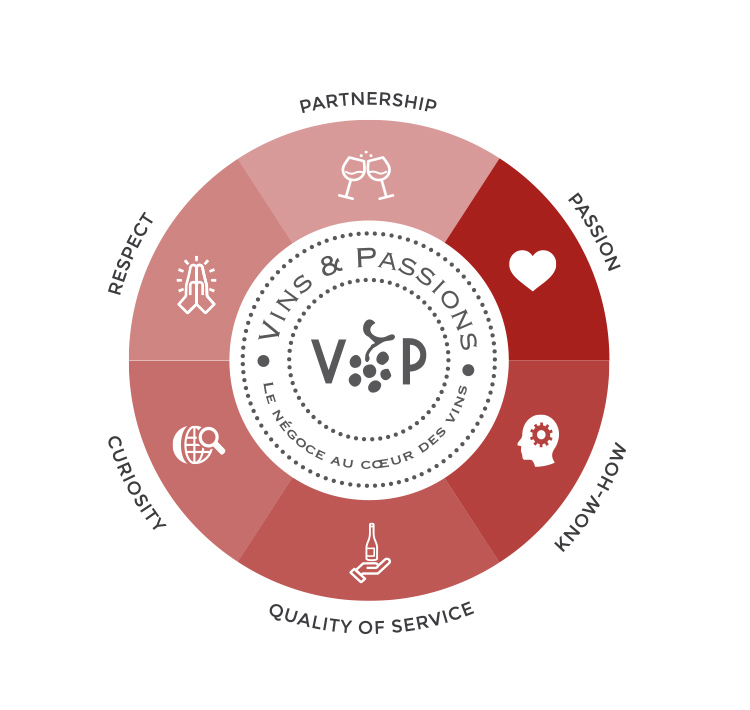 Our values
COMMITMENTS THAT MATTER
We give special attention to the choice of our collaborators, surrounding ourselves with people who share our values, such as:
Implication – with the passion for wine as a driving force for success.
Know–how – thanks to the Team's skills, and the knowledge of markets.
Conviviality – boosting interactions through participatory management.
Integrity – the guiding principle of the company.
Respect – towards our partners, with whom we share a philosophy.
Team spirit – with empowered collaborators, who bring flexibility and responsiveness.
Curiosity – an open and humane mind, which enables us to bring talented winegrowers and promising wines to the light.
Partnership – with customers and suppliers who are committed to our approach.
Support – we are present in France and abroad on trade shows, acting as an intermediary between the châteaux and our customers, and through customised events.
MEET THE TEAM
CONTAC US

COME AND VISIT
Vins & Passions is open
from Monday to Friday from 8:30 am to 7pm
Open all year long including during the summer
5, rue Binaud
33300 Bordeaux – France
CONTACT US
Email : contact@vins-passions.com
Fax : + 33 (0)5 56 67 92 63
CALL US
+33 (0)5 56 67 30 30